The man, the legend. Jeremy Beadle!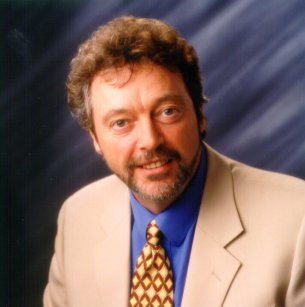 Here he final gets the media coverage that he deserves...
Jeremy Beadle may be best-known for his television pranks and pointless wind-ups, but he has been made an MBE for his charity work.
Beadle, 52, whose show filmed dim members of the public being led into highly unfunny situations, was honoured for his work with the Foundation for Children with Leukaemia.
His hidden-camera programme, Beadle's About, inexplicably became one of ITV's top rating shows, as was You've Been Framed, featuring viewers' fake home videos.
You've Been Framed used to feature boredom-inducing clips of babies falling asleep in their tea and cats trying to open doors. Canned laughter and Euro-pop music was then played over these clips while the audience at home where left wondering what they had missed. Sad, really.
In the mid-1990s he was replaced as You've Been Framed host by super-fat Emmerdale actress Lisa Riley, and Beadle's About was axed because of falling ratings. When Lisa Riley overtakes you in the ratings, you know things have gone wrong! Lisa Riley is often seen to be sporting a XXXXL "Jeremy Beadle has a small dick" t-shirt just to add insult to injury.
Beadle's fortunes also took a downturn this year when a pantomime he starred in was cancelled after it sold just 13 tickets. 13 really is a pathetic figure. People would pay to see a turd on plate as long as Davina McCall was presenting it.
So there you have it. That's Beadle's life in a nutshell.
If you're feeling suicidal then you might consider checking out this poor quality site in honour of Beadle www.jeremybeadle.co.uk